ABILITY SMARTFORCE Staffing Insights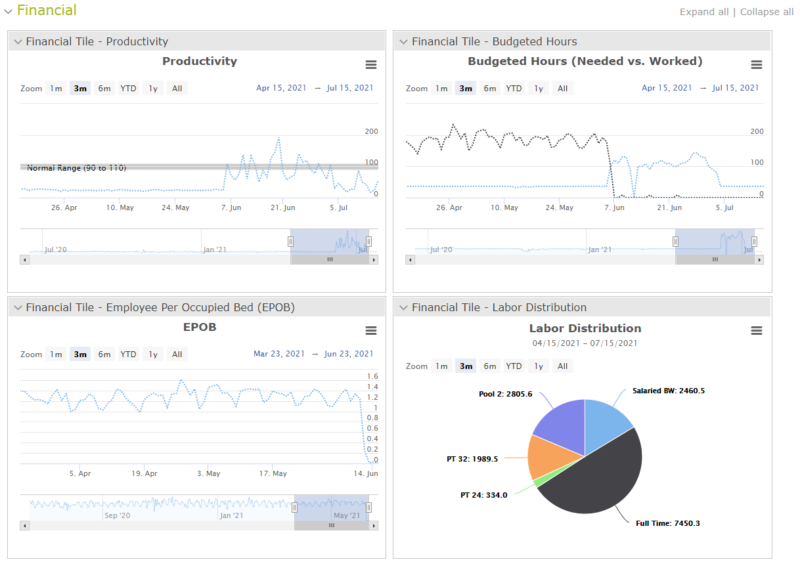 ABILITY SMARTFORCE Staffing Insights
Make smarter staff scheduling decisions
A powerful complement to ABILITY SMARTFORCE Scheduler, the Staffing Insights module turns workforce data into actionable insights. Large volumes of data are analyzed according to your specifications and presented based on your preferences. Easy-to-use dashboards help you make decisions that engage staff, contain costs and build sustainability.
Smarter staff scheduling decisions
Control labor costs
Budgets are tight, and labor is your biggest operating expense. The Staffing Insights module helps you manage budgets and productivity so you can protect your bottom line.
Optimize staff scheduling
Ensure staff are working up to their commitments, manage open shifts and staff accurately based on patient needs. The Staffing Insights module helps you keep it all on track.
Protect your staff
What if you could prevent burnout before it happened? The Staffing Insights module alerts you when research-backed metrics indicate your staff are at risk of burnout and turnover.
Additional resources
Knowledge is power! Check out this additional content for information about how your organization can benefit from ABILITY software.