Virtual Care
Virtual Care allows healthcare providers to address immediate
needs of their patients by offering secure, online virtual visits.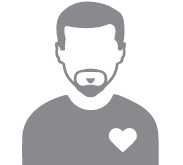 PATIENT
How do I request a Virtual Care appointment?

Contact your healthcare provider directly to schedule a Virtual Care appointment.

Will I receive a reminder for my appointment?

Yes, you will receive reminders via email (or text) depending on the option you request. Please be sure to click the link provided to confirm your appointment.

Which web browsers are preferred with this application?

Any modern browser will work; Chrome is preferred. NOTE: Internet Explorer 11 does not support video capability.

What devices can be used for online visits?

Phone, tablet, desktop, laptop

Can I join the meeting early?

Yes, but please do not join your meeting more than 15 minutes prior to your appointment time or your session may time out before your healthcare provider joins.

What if I 'm late for my appointment?

If you join the appointment more than 10 minutes after the scheduled appointment start time, you may need to reschedule your visit.

How do I join a Virtual Care visit?

You will receive a confirmation and a reminder via email or text. Click the included link to start your visit. You will initially enter a waiting room. Your healthcare provider will start the visit; then you and your provider will be on screen.

Why do I see a message Unable to join meeting?

This may mean that you arrived late for your appointment or there may be a technical issue. Please contact your healthcare provider office.
What if my camera or microphone doesn't connect?

Patients receive an email with a link to verify their systems readiness. This is sent immediately after the appointment confirmation for first time Virtual Care visits. Follow the steps to verify your device is ready for your appointment.

Or, check your device settings to enable or adjust your camera and/or microphone. Verify that the camera is clear of any obstructions.

What if my provider is late?

If your provider is more than 10 minutes past the scheduled start time for the appointment, you may be asked to reschedule. You can call your healthcare provider office for further information.

Is the chat box secure?

Yes, the information shared in the chat box is secure.

Can I access the information in the chat box after my appointment?

No, once the virtual visit ends, the information from the chat box will disappear so please capture any important information prior to closing out of the visit.

How do I leave the appointment?

To leave the visit, click the green arrow in the upper right corner of your screen.

What phone number can I call if I have additional questions?

Please contact your healthcare provider office directly.
Contact your healthcare provider office for questions about scheduling, connectivity or troubleshooting.