Tracking COVID-19 symptoms in your skilled nursing facility
Tracking COVID-19 symptoms in your skilled nursing facility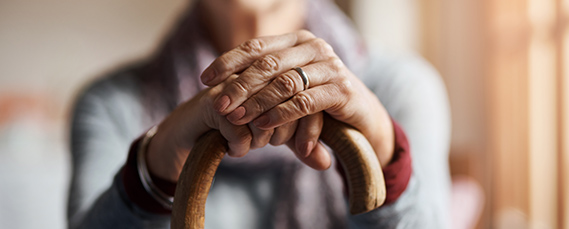 The sooner you identify a case of COVID-19 in your skilled nursing facility, the sooner you can act to stop the spread of the disease among staff and residents.
Tracking the right data in your skilled nursing facility can help you identify the signs of a COVID-19 infection early. It also can help you take the best steps to prevent the spread of the disease. Find out which data you should be tracking and which data you should be reviewing to identify possible risks in your facility.
Data to track amid the COVID-19 pandemic
In the case that COVID-19 does strike your nursing home, data could provide insight into who could have been infected, how the disease spread and how effective the preventative measures you took to stop the disease were in preventing an outbreak.
Information you should be recording and reviewing as part of your COVID-19 SNF infection prevention efforts include:
Recent upper respiratory infections that didn't have a clear or diagnosed cause
Respiratory symptoms reported for infections that both met and did not meet McGeer criteria
Infections reported by staff or visitors to your skilled nursing facility
Measures you have been taking to prevent an outbreak of COVID-19 in your facility
Specific infection control measures taken when a resident, staff or visitor shows symptoms that could turn out to be a case of COVID-19
Reviewing data to help stop the spread of COVID-19
In addition to tracking new data, reviewing your existing data can help you identify and address COVID-19 in your skilled nursing facility. Knowing any patients who recently showed signs of respiratory infection can help you identify residents or staff who may have been affected by disease but only experienced minor symptoms. If you have a positive COVID-19 test in your facility, understanding everyone who was affected can help you discover how the disease has spread.
Your facility also can benefit from taking a look at data from previous infection outbreaks. What was the last outbreak that struck your facility? Reviewing how many patients were affected, how the disease spread and the effectiveness of the measures you took to stop the outbreak can give you insight into how COVID-19 could spread in your facility and the steps you could take to prevent it.
Tracking data to aid with SNF infection prevention
Data is a valuable tool when dealing with infection control in your skilled nursing facility. It can help you identify an outbreak early, and it can provide insight on the effectiveness of your infection control program. Find out howABILITY INFECTIONWATCHcan help your nursing staff manage infection control data to keep your residence safe. Talk to anexpertnow!
ABILITY and design®, ABILITY® and ABILITIY INFECTIONWATCH® are trademarks of ABILITY Network, Inc.