The Key Pillars of a Strong Workplace Culture
The Key Pillars of a Strong Workplace Culture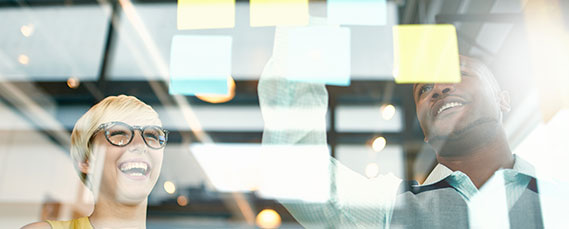 Can you list your company values off the top of your head? Do you know anything about your team members beyond their name and what they do at the company?
If you answered no to either of these questions, your company culture is in trouble. Culture is the driving force of your organization. When it's healthy and inclusive, your team produces amazing results. When the team is disengaged, they'll do the bare minimum, make more mistakes and may even search for another job.
In order for your team to show up excited for work every day to be fully engaged in their role, communicate well with others and push new ideas forward to make the organization better you need to prioritize building a strong workplace culture. Start with a focus on these three things:
1. Appreciation
It's one thing to understand the need for all team members to feel valued, but another to make a habit of expressing employee appreciation. It's time to put a recognition process in place that works for everyone. It doesn't have to be grand or time-consuming, but it should be effective and easy to engage with.
Maybe this means you set a daily or weekly all-team meeting for everyone to touch base. You can use this as a time to cover progress since your last meeting and open the floor for people to recognize their colleagues. Maybe you start a high-five communication channel within yourscheduling platformor via another system. This can be a place for individuals to recognize one another at any time during the day.
In addition to an all-team effort, make it a personal commitment to appreciate your people more. Do walk-throughs in your place of work and stop to check in on people and personally thank them for their good work. Ask how you can be of service to them, too.
2. Enthusiasm
No matter what aspect of healthcare you focus on or how big your organization is, you should feel excited about the work you're doing especially if you're a leader within the company.
Your work ethic sets an example for others. If you're not engaged in meetings or taking ownership of your work, it makes people think they can act in a similar manner. But if you show up with a passion for work every day, you'll instill that passion in others. Your workplace culture will naturally become stronger; individuals will start to communicate better, work harder and create more impressive results.
To make sure everyone is as excited about work as you are, go a little further. Create a unique company saying or a tradition/habit for everyone to enjoy. There's no limit to what this could be, just make sure it gets the message across loud and clear that your organization is a great place to work.
3. Opportunity
Team members at all levels need to know there's a next step for them. Otherwise, they'll start looking elsewhere to advance their career.
As such, it falls on organizational leaders to make sure there's a clearly communicated path for growth. Growth does vary among different positions and individual interests, but there are still certain things you can do at a general level to make sure everyone knows new opportunities are available to them.
Talk through company-wide goals with the team(s) you manage. Explain how a person's work contributes to bigger initiatives in one-on-one meetings or when offering that personal note of appreciation mentioned above. Get involved in individualsgoal-setting processes if you have the time available.
The more you invest in your team members, the more they will give back to you. It's that simple, and it plays a critical role in the strength of your workplace culture.