Recognize National Diabetes Month with helpful diabetes insights and resources
Recognize National Diabetes Month with helpful diabetes insights and resources

In recognition of November as National Diabetes Month, ABILITY Network would like to emphasize diabetes awareness. In the United States, 34.2 million people1 are living with diabetes. This is one of the most common chronic conditions, affecting children, adults and the elderly.
The variations in which diabetes affects each person and the complications it can cause make it important for all healthcare personnel to bring attention to diabetes awareness. Particularly for pre-diabetes and type 2 diabetes, studies show careful monitoring in older adults could even control and prevent comorbidities.2
Our entire team at ABILITY is proud to support long-term care providers in analyzing and acting upon diabetes data. With our clinical software, ABILITY CAREWATCH, diabetes-related care planning, QAPI initiatives, reimbursement audits and more are easy to manage via functions such as:
Diagnosis Watch

Identifies residents coded with the diabetes diagnosis

Wound Watch

Tracks wounds and foot ulcers

Weight Watch

Reviews therapeutic diet information captured on the MDS

MDS Details

Can filter views by diabetes diagnoses
Reviews medications to see if insulin is being used as treatment
Allows for side-by-side comparison of data points

ICD-10 Clinical Categories

Ensures that diabetes is falling into a PDPM category for skilled stays

ICD-10 Comorbidity Lookup

Ensures any diabetes comorbidity NTAs are met for reimbursement and care planning purposes
As a Clinical Educator, I teach ABILITY CAREWATCH users how these pages can help track which residents have been coded for diabetes and the treatments or medications being used to manage the condition. I also show how the application can identify missed documentation opportunities that could lead to reduced reimbursement and assist nutritional and wound care staff in their daily tasks.
For example, the MDS Details page brings all resident MDS assessments together in one report that can be sorted by date range, then filtered by Section I to focus on diabetic residents. Diagnosis Watch offers a similar report, giving users another way to find this key information.
Additionally, long-term care providers can use the other reports described above to identify if insulin is coded, if there are associated foot ulcers, if there are therapeutic diets captured and more! Having these reports readily available helps ensure care planning is complete and residents are receiving appropriate care – and not just for diabetes, but for many conditions. It's a great help to many customers for both clinical and administrative needs.
If you'd like to learn more about how ABILITY CAREWATCH can support care planning and proper documentation, click here.
Featured Clinical Educator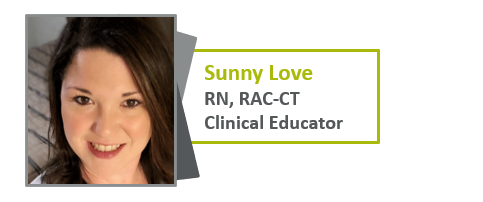 1 "National Diabetes Statistics Report, 2020", CMS, August 28, 2020 https://www.cdc.gov/diabetes/data/statistics-report/index.html
2 "Poorly controlled diabetes — not diabetes itself — triples dementia risk, study finds", Alicia Lasek, McKnight's, October 13, 2021, https://www.mcknights.com/news/clinical-news/poorly-controlled-diabetes-not-diabetes-itself-triples-dementia-risk-study-finds/