New HETS updates to include latest COVID-19 vaccine data, code changes and more
New HETS updates to include latest COVID-19 vaccine data, code changes and more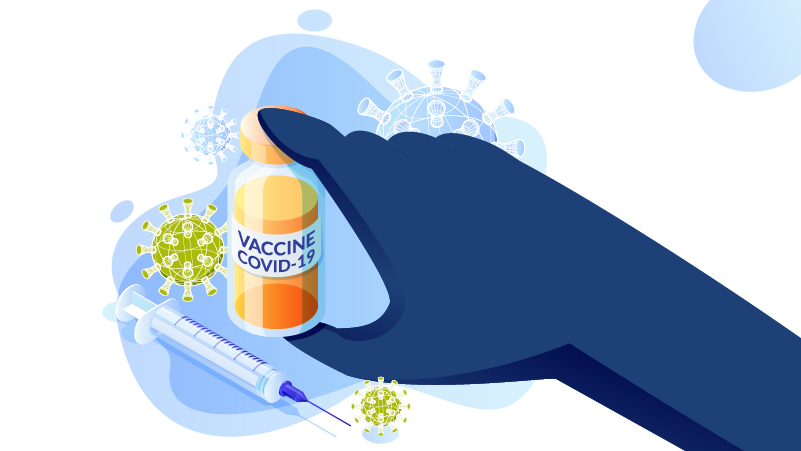 Important updates are coming to HETS, the eligibility verification system used by healthcare providers to interact with Medicare. The changes will feature updates on COVID-19 vaccine administration, beneficiary entitlement reason codes, acupuncture benefits reimbursement and pneumococcal vaccine (PPV) service histories.
The updates, which are expected to go into effect April 3, are fully detailed in the CMS HETS Companion Guide.
COVID-19 vaccinations
One of the most significant HETS updates deals with COVID-19 vaccinations. Medicare will deliver the most recent information for vaccinations and vaccine administration. Vaccine administration can be rendered under Medicare Part A or Medicare Part B. The updated eligibility responses might include:
ÔÇó Applicable Current Procedural Terminology (CPT) or Healthcare Common Procedure Coding System (HCPCS) code(s) for each COVID-19 immunization
ÔÇó Immunization dates for each CPT or HCPCS code
ÔÇó Rendering provider NPI for each CPT or HCPCS code
Consistent nomenclature for Medicare Advantage (MA)
To create more consistent terminology across the Medicare Advantage (MA) program, this update will include changes to HETS language that will be carried forward. Currently, HETS documents use both MA and Managed Care Organization (MCO) terminology. Beginning with this release, HETS documentation will change all MCO references to the MA terminology.
Entitlement reason codes
The HETS updates will bring changes to entitlement reason codes for Medicare Part A and Part B coverage when the data is available. The entitlement reason codes are:
ÔÇó 0: Beneficiary insured due to age Old-Age and Survivors Insurance
ÔÇó 1: Beneficiary insured due to disability
ÔÇó 2: Beneficiary insured due to end stage renal disease (ESRD)
ÔÇó 3: Beneficiary insured due to disability and current ESRD
Acupuncture benefits reimbursement
Medicare will return acupuncture benefits when the appropriate acupuncture Service Type Code 64 is submitted in the request. Acupuncture benefits will include:
ÔÇó The number of technical sessions remaining and next technical date
ÔÇó Number of professional sessions remaining and next professional date
Pneumococcal vaccine (PPV) returns
Following the update, Medicare will return prior PPV service history for preventive service codes 90670 and 90732 if the Beneficiary has active Medicare Part B coverage. Previously, Medicare only returned PPV service history if the beneficiary had either Part A or Part B coverage.
Accessing the new codes and information will be easy for healthcare providers using ABILITY applications with integrated eligibility components. Our software from ABILITY CHOICE All-Payer and ABILITY EASE All-Payer to ABILITY COMPLETE and ABILITY EASE MEDICARE includes the latest changes to keep your facility operating efficiently and profitably. Learn more from ABILITY experts.
ABILITY and design®, ABILITY®,ABILITY CHOICE ®, ABILITY EASE ® and ABILITY COMPLETE® are trademarks of ABILITY Network, Inc.