Mitigating uncompensated care at patient registration
Mitigating uncompensated care at patient registration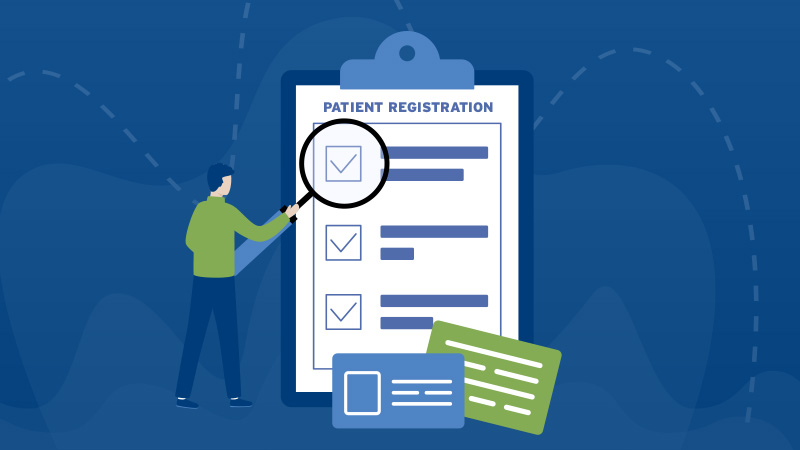 For providers, submitting a claim to a payer should represent the end of a journey. But in many cases, it is only the beginning. If even one error or inconsistency is detected, the claim is rejected and sent back to the provider.
And so begins the journey of re-work: Figure out what was wrong, correct the error and resubmit the claim. Now you've lost time and money. Appealing a claim can cost anywhere from $251 to $1182 depending on the care setting. And, if that claim is categorized as self-pay, payment still isn't guaranteed.
Proactively preventing uncompensated care starts at patient intake and registration. It is twofold: First, the data collected at patient registration must be accurate and complete, since as much as 30-40% of claims denials can be attributed to patient registration issues.1 Second, the registration workflow should include an insurance discovery query to identify undisclosed coverage.
The ideal patient access workflow varies depending on your care setting. View examples of ideal acute and ambulatory workflows developed with providers in this white paper.
Understanding where automation can reduce reimbursement risks
Two things in short supply for every provider are time and resources. Use both wisely by simplifying and streamlining workflow steps to verify patient registration data. Automating this front-end process helps ensure accuracy and takes only minutes. Key areas of automation to mitigate claim denials include:
Patient identity and address checks – It's surprisingly easy to make an error on this basic patient information, as this requires meticulous attention to detail. In fact, 70% of acute providers say incorrect addresses frequently cause payment collection delays.3 Technology can automate, validate and augment this patient data faster and more accurately than an individual. Staff can then address anomalies and correct them prior to submitting claims and billing.
Eligibility verification – It is well known that automation of eligibility helps staff obtain real-time coverage information for patients. However, in recent research from Inovalon, 85% of providers expressed pain related to disjointed patient access processes including eligibility.3 The reason? Many facilities still rely on manual sites and systems. The result is lost revenue from inaccurate patient data, expired coverage, or even coverage that is missed altogether.
Automated insurance discovery – Don't assume patients understand all their coverage or benefits, especially when it comes to multiple payers and the coordination of benefits. Automated insurance discovery identifies more active coverage, so you have a better chance of collection, and ensures submission to the right payers in the right order. Ideally, the insurance discovery process should be built into a provider's eligibility tool for a seamless workflow that ensures all coverage is captured and billed.
Why technology should lead the way
One of the greatest vulnerabilities organizations face is staff turnover. The Great Resignation brought this to the forefront in recent months. At patient registration, the vulnerability lies in relying on a single person to be the subject matter expert for uncovering and identifying accurate patient coverage. More often than not, this person is using manual, disjointed processes. If that person leaves the company, their knowledge and expertise go with them.
Technology allows this knowledge to be spread across a team with an easy-to-follow process in place that can be easily learned and performed by new staff. Automated patient access workflows not only make the process smoother and more efficient, but they are scalable and repeatable. Making your workforce more effective and flexible to change sets up your organization for future growth.
Inovalon worked with customers to learn first-hand what their patient access processes needed most and developed customized workflow examples, as shown in our white paper. Beyond providing a streamlined process, ABILITY Registration Assurance makes it possible to perform the various registration tasks in a single program, helping to minimize the risk of uncompensated care due to registration issues.
Bringing all registration verification tasks into a single workflow helps eliminate human error and ensures all available coverage has been identified – in a fraction of the time. Clean claims are the key to mitigating uncompensated care. Discover how to use technology and automation to get it right from the start.
1 "Rethinking Denials Management," David Dyke, Healthleaders Media, September 28, 2017, https://www.healthleadersmedia.com/finance/rethinking-denials-management
2 "The Cost of Denial Management in Hospital RCM," Advantum Health, accessed January 31, 2022, https://advantumhealth.com/the-cost-of-denial-management-in-hospital-rcm
3 Inovalon internal data, customer surveys, 2021
Inovalon and design® and Inovalon® are trademarks of Inovalon, Inc.