Market Share Made Simple: How Predictive Analytics and Insights Strengthen Your Competitive Advantage
Market Share Made Simple: How Predictive Analytics and Insights Strengthen Your Competitive Advantage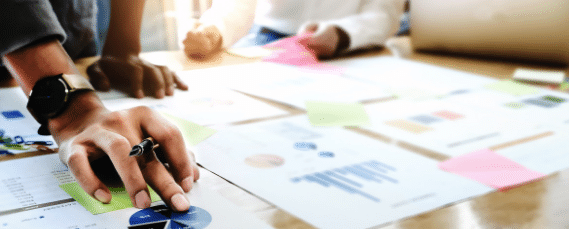 What do predictive analytics and insights have to do with getting more hospital referrals?
When you brainstorm ways to gain more referral sources, what comes to mind first? You may think of sending your business development team out on more calls, or even hiring more representatives to reach a wider range of hospitals. But putting more feet on the ground is expensive and it isn't the only way to increase your market share.
In fact, if you leverage the latest technology, you can do a lot more to get those referrals without hiring more staff and increasing your overhead. Let's take a look at some of the ways you can boost your competitive edge with analytics.
Discover untapped referral opportunities
Have you been reaching out to the right hospitals for referrals? Traditional business development strategies lack the insight to see which hospitals need to refer patients to facilities with your strengths. Find out more about patient movement by referral source or destination, and monitor your organization's performance along the way.
Use analytics to identify your competition
Should you be worried about the facility across the street? Let's say, for example, that you know of a few post-acute care providers in your area. You know that they serve patients with many of the same conditions that you do, and you know that your target referral sources overlap with theirs. To stand out, you need to know how your care compares with theirs.
With the right tools and the right data, you can see where your quality of care surpasses other post-acute care facilities, where you have room for improvement and where you have a competitive edge. You can then make strategic decisions about which hospitals you should be targeting and how to approach them for referrals.
Analytics can help identify market trends
For years, analytics tools have provided access to past market trends. However, legacy analytics tools could only look back. Their data inevitably lagged and couldn't accurately project what was to come.
Next-generation analytics tools give you an up-to-the-minute view of market trends with accurate projections. You can use this data to make effective improvements to your quality care, target the right hospitals at the right times and improve your messaging to stand out as the top choice for referrals.
With the analytics in ABILITY INSIGHTÔäó Referral Mapper, you have the power to improve your business development strategy and significantly increase your market share.