Long-term care facilities now required to report COVID-19 vaccinations under new CMS rule
Long-term care facilities now required to report COVID-19 vaccinations under new CMS rule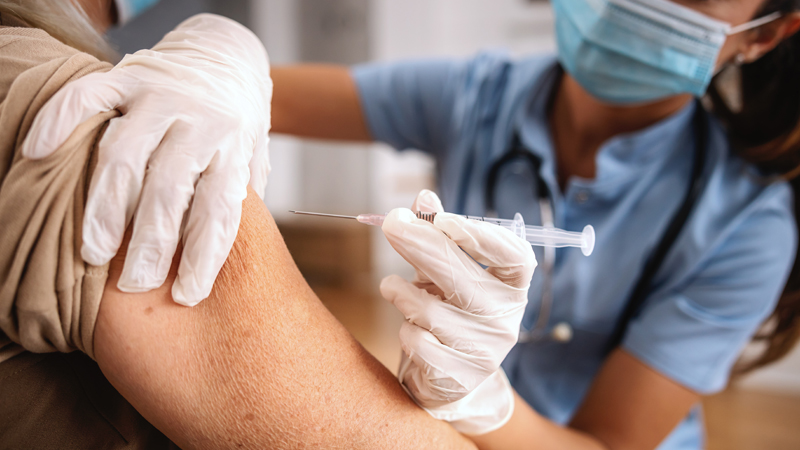 Long-term care facilities must now have programs in place to deliver COVID-19 vaccinations to all residents and staff who wish to receive them and provide information on the benefits of the vaccine, according to an interim final rule announced earlier this month by the Centers for Medicare & Medicaid Services (CMS)1.
The interim rule also mandates that facilities report staff and resident vaccinations weekly to the Centers for Disease Control and Prevention's National Healthcare Safety Network (NHSN). The information garnered through the reporting will help to identify facilities that require additional support in providing education and vaccines.
COVID-19 vaccination reporting requirements
COVID-19 vaccination reporting requirements apply to long-term care facilities, as well as intermediate-care facilities for individuals with intellectual disabilities. The new requirements are in addition to existing requirements to report COVID-19 testing, case and mortality data to the NHSN. They mirror existing reporting requirements for influenza and pneumococcal vaccines for long-term care facilities and carry similar penalties for noncompliance2 $1,000 for the first failure to report and $500 per week for each subsequent failure.
Reporting requirements apply to all residents, as well as staff who work regularly within the facility.
Benefits of reporting vaccination data
According to CMS1, tracking of COVID-19 data will allow NHSN to identify facilities that need additional support in providing vaccinations and vaccine education to residents and staff. That support is especially important, CMS officials said, because of how hard hit residents and staff of Long-Term Care Facilities have been by COVID-19 infections and deaths. CMS officials also acknowledged that staff turnover at long-term care facilities can make effective vaccine programs a challenge, with programs requiring additional vaccine efforts as new staff members come on board.
Leveraging technology for easier vaccine reporting
Though the new reporting requirement places added burden on often short-staffed teams, technology can help facilities comply with the new rule and avoid penalties. ABILITY INFECTIONWATCH provides for easy reporting of COVID-19 vaccination data. The application enables COVID-19 vaccination reporting with:
Single-button access to accurate vaccination data for residents and staff
Exportable Excel/CVS files for quick copying and pasting of line listings and antibiotic usage reports available into NHSN templates
Tracking of what has and has not been reported to NHSN
A centralized hub for all vaccination data
Learn more about how your long-term care facility can meet COVID-19 vaccination reporting requirements with ABILITY INFECTIONWATCH.
CMS Expanding Efforts to Grow COVID-19 Vaccine Confidence and Uptake Amongst Nation's Most Vulnerable, Centers for Medicare & Medicaid Services, May 11, 2021, https://www.cms.gov/newsroom/press-releases/cms-expanding-efforts-grow-covid-19-vaccine-confidence-and-uptake-amongst-nations-most-vulnerable.
Flynn, Maggie, CMS Requires Nursing Homes to Report Staff and Resident COVID-19 Vaccination Status, Skilled Nursing News, May 11, 2021, https://skillednursingnews.com/2021/05/cms-requires-nursing-homes-to-report-staff-and-resident-covid-19-vaccination-status/
ABILITY and design®, ABILITY® and ABILITY INFECTIONWATCH® are trademarks of ABILITY Network, Inc.