How Predictive Analytics and Insights Can Improve Market Share
How Predictive Analytics and Insights Can Improve Market Share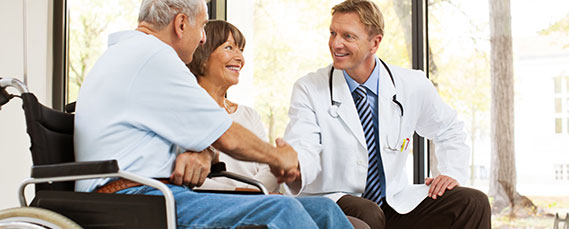 The post-acute care market is becoming more competitive every day. Hospitalsselectiveness in referral networks is increasing as multiple new providers enter the market. This means your organization needs a stronger competitive strategy in order to maintain market share and continue to grow.
Luckily, predictive analytics and insights can help you easily identify the opportunities in your market. They can position you to gain more referrals whether you're a new organization or you've been a post-acute care provider for many years.
Here are three ways you can leverage analytics to benefit your organization.
1. Closely monitor patient movement
What conditions does your organization specialize in? Which hospital do most of your patients come from? The answers to these questions can establish the foundation for your new and improved referral strategy.
The data available within ABILITY INSIGHTÔäó Referral Mapper can help focus your strategy on the most viable opportunities. By breaking down patient movement data into DRG-specific groups, you can better understand which referral partnerships would be the most beneficial. You can also track patient movement from a hospital to a competing organization, which may help you identify what your current competitive strategy is missing.
This information is invaluable. It has the potential to make your referral strategy go from a hit and miss to a much more direct, successful approach.
2. Present a stronger case to potential partners
Predictive data and analytics can make the difference between establishing a new referral partnership or losing this opportunity to a competing organization.
When you combine market trends with quantified metrics that reflect your expertise, it's easier to express why a referral partnership would be mutually beneficial. The data lets you speak to the treatment results you create and how they match up to competitorsperformance in terms of occupancy targets, census ratings and more. And with the shift from a fee-for-service mindset to one of value-based care, results are at the top of potential partnersminds.
3. Adjust your efforts with in-depth predictive analytics and insights
Being the first to know about new referral trends in your market makes you the first to act. It gives you the chance to reach out to potential partners before other organizations do. This ensures you maintain your competitive advantage especially if you frequently generate and analyze reports to benchmark your performance.
Running a successful operation includes providing quality patient care and making smart business decisions. Using data to identify referral sources that align with your facility's strengths is key to the continued growth and success of your business. Discover first-hand how predictive analytics and insights can transform the way you target potential referral partners and serve your audience.