Improving healthcare by simplifying complex processes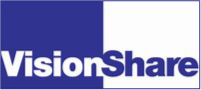 ABILITY Network began in 2000 (as a small Minneapolis company called "VisionShare") with an innovative idea: use the internet to securely connect healthcare providers to Medicare. Any provider needing to verify the eligibility of Medicare patients and then get paid for treating them requires this connectivity. Before ABILITY, it was slow going for most healthcare billing staff, who spent a lot of time using an antiquated system to verify eligibility and check on the status of claims.
What our breakthrough software-as-a-service ("SaaS") gave providers was a faster, more secure, reliable, user-friendly way to connect to Medicare, using web-based applications and interfaces. Like many new uses of the internet, this idea revolutionized the industry. We then added connections to other insurance payers in addition to Medicare. And today, our innovative services go far beyond connectivity.