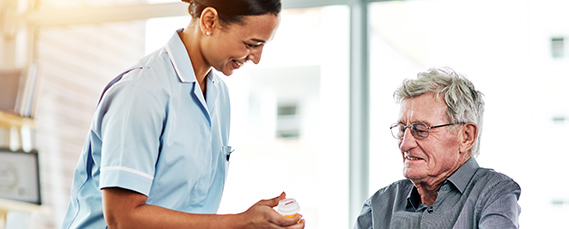 So, you're thinking about starting a chronic care management (CCM) program, but not sure where to begin? If your objective is to avoid missed care opportunities AND increase your revenue…
You've come to the right place!
First things first. How do you go about identifying CCM-eligible patients?
CMS requires participants who are under your care to have two or more chronic conditions, and we've heard from many practices that this is a manual process done when patients are in the office for face-to-face visits. If you're concerned about missing eligible patients, that's where we can help.
ABILITY NAVIGATOR™ CCM features a patient panel that identifies which individuals have two or more chronic conditions and are eligible under CCM program guidelines. How much time would this save you and your staff? How many more patients would benefit from an automated identification process? Think about the positive impact this could have on your patient outcomes!
Now that you've identified your eligible CCM patients, you're one step closer to unlocking a new stream of revenue and avoiding missed care opportunities for your patients in between face-to-face visits. As you and your clinical staff are managing care, ABILITY NAVIGATOR CCM enables you to streamline the workflow, not only for your clinical staff, but also your billing staff so no claim goes unbilled. ABILITY NAVIGATOR CCM does this by helping you:
• Track time on care coordinated activities to meet CMS billing guidelines
• Alert clinical staff of patients that still require care for the month
• Notify your billers when care has been fulfilled and claims are ready to go
Have we piqued your interest?
Stay tuned for our next blog and we'll share how to jump-start your CCM program or take it to the next level by increasing patient awareness and enrollment.
Have questions?
Our CCM experts are here to assist you.
https://www.abilitynetwork.com/wp-content/uploads/2020/02/19-0791_CCM_All-User-5PartBlog_BLOG_1.jpg
229
569
ABILITY
https://www.abilitynetwork.com/wp-content/uploads/2018/06/ABILITY-Inovalon-TM-300x61.jpg
ABILITY
2020-02-19 07:00:10
2020-05-04 22:18:20
Avoid missed care coordination and income opportunities