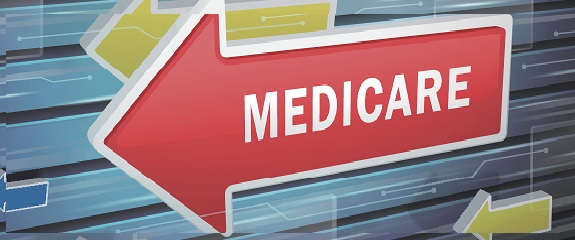 A broad category of physicians who see Medicare patients – 806,879 doctors – has been relieved of reporting responsibilities for this year under the Medicare Access and CHIP Reauthorization Act of 2015 (MACRA). Physicians should be receiving letters outlining their status relative to the Merit-Based Incentive Payment System (MIPS) this month.
Thresholds have been set
As some anticipated, the U.S. Department of Health and Human Services (HHS) has lightened the regulatory load on smaller practices, at least for now.
The bottom line is that doctors are exempt for 2017 if they:
Bill less than $30,000 in Medicare charges and have fewer than 100 individual Medicare patients
Are new to Medicare in 2017
Have implemented an Advanced Alternative Payment Model meeting MACRA requirements
To invest in EHRs … or not?
It's been a long slog since the issuance of the Final Rule last fall to clarity on how a new administration would handle this part of MACRA implementation. HHS secretary Tom Price indicated late last year that he still had reservations about the Final Rule, creating significant uncertainty for physicians. The clarification is coming five months later than promised. It's been a nail-biter for doctors who wondered whether to invest in technology and administrative support for electronic health records and reporting when it might turn out to be unnecessary.
Non-exempt physicians need to act now
This move leaves about 418,849 physicians who are probably still MIPS-eligible and who will be required to submit data for 2017 in order to qualify for 2019 bonuses.
These physicians should be well underway in collecting 2017 quality data. If they haven't done so, the time to start is now. While at least some experts see 2018 as a potential extension of the "soft launch," there's no time like the present to get up to speed.
Providers have quite a job keeping up with all the changes in healthcare that could impact their earnings and how they practice. They will continue to need help navigating clinical and administrative complexities as the industry evolves. ABILITY can be a steady partner during a time of profound change and uncertainty. Check out our resources here.
https://www.abilitynetwork.com/wp-content/uploads/2017/05/Medicare-MIPS-MACRA-CMS-2017.jpg
240
575
ABILITY
https://www.abilitynetwork.com/wp-content/uploads/2018/06/ABILITY-Inovalon-TM-300x61.jpg
ABILITY
2017-05-17 09:51:24
2017-05-19 08:26:33
MACRA Reprieve for More Than 800,000 Physicians