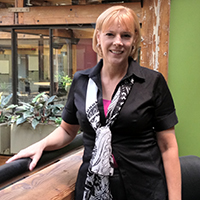 ABILITY recently conducted a survey of health clinics to ask about their eligibility verification processes. The full results can be found in this news release, but the takeaway was that a lot of clinics reported they were still relying on some very time-consuming processes.
As a former patient access director, this didn't come as news to me. I know very well how inefficient eligibility verification can be. And I also know it's particularly tough in a clinic setting, which typically has high patient throughput. To make matters worse, staff in clinics wear so many hats—checking in patients, scheduling, collecting POS, billing, answering phone calls—that efficiency is especially important.
As most readers of this blog probably know, there are two traditional routes of checking patient eligibility: making a call to the payer, or checking on the payer website. The ABILITY survey found that more than 20 percent of clinics checked eligibility by phoning payers directly, which can be incredibly time-consuming.
The other option, using payer websites, was reported by 38 percent of clinics in our survey. This can often be faster than checking via phone, and it has the advantage of giving admissions staff the information they need in a written format. However, it requires clinic staff to manage many different log-ins and passwords, and I have seen the chaos that can result from this. Staff need a separate log-in for each payer website; rules vary on how complex and long passwords must be; and passwords expire at periods ranging from 30 to 90 days.
This adds up to an administrative pain that can actually compromise security—many people use Post-it notes to manage all of the passwords they're responsible for, or staff will "borrow" one another's log-ins. In addition, each payer website has a different format, so it's difficult to quickly find the eligibility and benefit information needed, and usually eligibility needs to be checked one patient at a time.
When I talk to clinic staff about the problems they need to solve, many admissions professionals are interested in checking eligibility in batches. This can be a big time-saver for clinics, which see a relatively high number of patients each day and have a lot of eligibility checks to get through. Clinic staff are also interested in having a single sign-on to check eligibility for Medicare, Medicaid, and commercial payers all at the same time.
This combination of benefits—a single site that lets admissions staff create more efficient workflows for ALL their payers—can go a long way toward freeing up time for clinic staff and ensuring all patients are financially secured prior to their appointment.
https://www.abilitynetwork.com/wp-content/uploads/2015/09/Unknown.png
200
200
ABILITY
https://www.abilitynetwork.com/wp-content/uploads/2018/06/ABILITY-Inovalon-TM-300x61.jpg
ABILITY
2015-09-16 18:39:21
2019-10-28 10:17:11
Working toward better eligibility checks at clinics