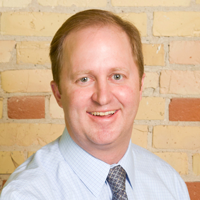 I recently attended the 2015 Health Datapalooza, a national conference presented every year in the Washington, DC, area by the Health Data Consortium. Health Datapalooza has billed itself as "the only event where leaders, across industries, unite to discuss the future of open health data." The conference brings together a few thousand technology experts, entrepreneurs, policy makers, and other healthcare leaders to talk about "the power of health data."
It was an exciting and energizing conference. One thing that struck me was just how far we've come since the first of these conferences five years ago. That feeling of progress was epitomized by the announcement that CMS – yes, the federal government! – made at this year's Health Datapalooza.
They announced that, for the first time, innovators and entrepreneurs will be allowed to access CMS' powerful store of healthcare data, in order to encourage research that "will ultimately improve care." Here's a quote from the CMS news release:
"Data is the essential ingredient to building a better, smarter, healthier system. Today's announcement is aimed directly at shaking up health care innovation and setting a new standard for data transparency," said acting CMS Administrator Andy Slavitt. "We expect a stream of new tools for beneficiaries and care providers that improve care and personalize decision-making."
This is another sign that leadership at CMS as well as the White House is keenly focused on increasing the accessibility of data and encouraging innovation around its use to improve the quality of care and outcomes, and in turn to reduce costs and improve population health.
Those efforts are international, too. Health Datapalooza also offered participants the chance to hear more about how the U.S. is working with the National Health Service of the United Kingdom to look across their data. The two countries have different healthcare models but both are critically interested in addressing the same challenge: providing high-quality, accessible care while containing its rising costs. Greater use of population healthcare data is now at the top of the list for how this might be accomplished.
Greater use of population healthcare data is now at the top of everyone's list as the way to achieve better care and contain costs.
Here in the U.S., ABILITY is already providing ways to help our customers look at their data, and continually adding to those possibilities. Our ABILITY | EASE service is one example: automating the way that providers access their Medicare information, leveraging data and creating meta-data and then providing actionable information in an easy-to-consume manner. Our transition of care service, ABILITY | ILLUMINATE, begins to look at clinical care transitions and helps our providers leverage their data and external data to improve the efficiency with which they serve their patients. And this month ABILITY successfully introduced an OASIS service that continues down the path of expanding the use of data to improve the healthcare process.
ABILITY was proud to be a sponsor of Health Datapalooza and we remain curious to see where "the power of health data" will continue to go. Stay tuned!
https://www.abilitynetwork.com/wp-content/uploads/2014/06/Bud-Meadows_Blog-Headshot.png
200
200
ABILITY
https://www.abilitynetwork.com/wp-content/uploads/2018/06/ABILITY-Inovalon-TM-300x61.jpg
ABILITY
2015-06-16 22:59:57
2019-10-28 10:16:38
Data-driven healthcare