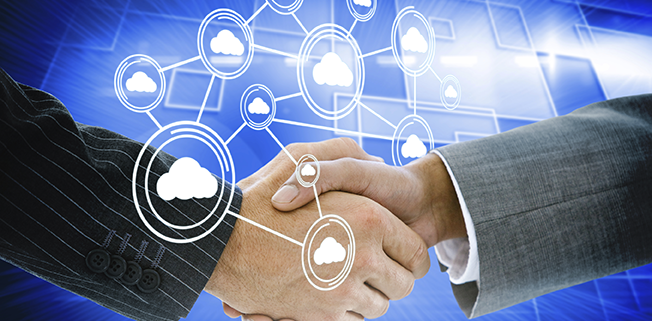 INTRODUCTION
Many companies in the healthcare EDI industry are dependent on connecting to the nation's largest payer, Medicare, to access the critical data needed to provide services to their customers. Much of the data needed sits in an antiquated system that has required vendors to build and maintain systems to programmatically access the data.
But there are challenges with building and maintaining these systems, including trying to keep up with Medicare changes; keeping subject matter experts on staff who understand the home-grown system; and determining how to efficiently and cost-effectively make changes to their system to pull new data as made available. More and more healthcare IT vendors are turning to XML to address the challenges listed above as they refresh an aging technical infrastructure and source new revenue streams to keep up with shifts in healthcare IT. XML has increasingly become a standard in simplifying complex interoperability and clinical data exchange.
ABILITY uses XML in its API service because a large segment of the population is used to working with it. XML's growth in popularity can be largely attributed to how easy it is to work with.
In today's healthcare IT environment companies have to be agile and responsive. XML is much more "friendly" – it makes the complex simple and accessible for everyone. For example, ABILITY takes providers' information and converts it to standard transaction ANSI X12 formats, sends the data into CMS, and then returns content to the provider in easy-to-access XML format.
ABILITY Network recently chose one of its Strategic Partners – to examine how they realized the benefits of "buy vs. build," leveraging XML as a cost-savings catalyst.
COMPANY BACKGROUND
"The customer we studied offers healthcare revenue consulting," said Michael Quinn, Vice President of Strategic Partner Development at ABILITY. "They uncover missed or incorrect insurance information which enables their clients to correctly bill Medicare – eligibility and claims status." Their clients rely on them for their in-depth knowledge of healthcare financial operations and regulations, as well as their significant leveraging of advanced state technology. "In other words, this company is known for keeping up with the latest and greatest, and putting it to use for their clients," Quinn added.
THE NEED
The Strategic Partner first approached ABILITY for help as they struggled with an outdated, home-grown system.
The company had relied on ABILITY for years to provide them access to Medicare databases, but once ABILITY could offer a more intelligent connectivity solution, they wanted it. With their homegrown system it was taking too much time and costing too much to access the data they needed, using a combination of programmatic and manual processes. Having the ABILITY | ACCESS API (Application Programming Interface) enabled the company to enhance their current programmatic needs while providing a central mechanism for accessing all data (CWF eligibility and FISS claims status). The programmatic API from ABILITY gave them one central API – and they no longer would need to figure out how to build one as their needs changed and their business grew.
"Building was too time-consuming and costly," the company's Director of IT told ABILITY. For example, any minor changes on a screen or changes to the flow could take weeks of non-productive time to get the changes implemented.
Instead, buying the service from ABILITY "allows us to change our strategy at any time and have ABILITY be responsible for managing changes. We can then focus on our core business," the director said.
BUY VS. BUILD: THE ADVANTAGES
The Strategic Partner broke down the advantages of buy vs. build into three main areas:
Maintenance: "On our end the maintenance would be minimal since any changes on the screens will be handled by ABILITY," said the customer's Director of IT. This includes for example any changes that occur to the CWF (Common Working File).
Customization: No need to involve their IT department – any required customization, even after implementation, would be handled by ABILITY.
Time-to-revenue: "This was very important to us," according to the IT director. Buying the service from ABILITY "enabled us to move quickly toward an effective technology solution, and helped us increase our speed in developing client deliverables." Improved speed of requesting and getting responses back from the DDE system was a significant factor in this – the difference was hours (with ABILITY | ACCESS API) versus days.
THE ABILITY PROJECT TEAM
Quinn, the ABILITY VP, said that the Strategic Partner and ABILITY worked together from the beginning to make sure the partnership would be successful.
"Our work with our Strategic Partners starts on the right foot because we've already assembled a team of experts in-house," Quinn noted. "We've made a complicated process very simple by having the team in place and ready to go.
"That's the value that ABILITY brings – we've created a repeatable implementation process."
In planning and developing the API service, ABILITY made sure these core support elements would be present on any project:
An integration schema/data dictionary – Created by ABILITY engineers, the actual work of coding and building the API is already done. From the dictionary, the Strategic Partner can selectively choose the data they need. They then simply copy and paste it into their application.
Technical consulting during implementation – An ABILITY engineer is ready to answer specific questions about API; for example, how interaction with the CWF works, or how to use the schema – at whatever level the customer needs.
Program management – A dedicated ABILITY Strategic Partner project manager helps with the maintenance and ongoing support of the API application. They ensure changes are communicated and coordinated between our engineers and the Strategic Partner. This project manager is the point person for the customer to call about any "nuts and bolts" topics.
Subject matter expertise – Depending on the topic, ABILITY can call on a variety of qualified individuals to connect with the customer. For example, an expert who knows the ins and outs of Medicare billing or how it is affected by the CWF might be needed. No matter the issue, ABILITY has the people ready to lend their experience and knowledge on behalf of our Strategic Partners.
First-class support – As important as engineering and development, the outstanding customer service ABILITY provides is another hallmark of the Strategic Partner program. "It goes beyond addressing immediate concerns," said Quinn. "We also want to help anticipate future, higher-level needs and be able to deliver on those, too.
"Build/maintain/support – when you buy from ABILITY, you're buying all aspects of the service you need," Quinn added.
RESULTS
Is the integration of the Strategic Partner's application with the ABILITY | ACCESS API service delivering on the anticipated results?
Emphatically yes. The Strategic Partner pointed out that time and cost-savings are significant. For example, they avoid assigning a full-time programmer "to make modifications as screens are adjusted by Medicare" because of the turnkey service (ABILITY | ACCESS API) and supporting infrastructure. In addition, the customer noted that the costs of "three or more FTE analysts that would have to research payments" are being saved, also due to the ABILITY service. Finally, another major win for the Strategic Partner is the significant turn-around of results to their clients.
The API from ABILITY is very lightweight and agile, and can be implemented very quickly. The time-to-revenue as fast as they had anticipated: the company was able to realize savings within a sixty-day period.
The Director of IT summed up their experience with ABILITY this way: "With programming integrating the ABILITY | ACCESS API service within our propriety software we are able to streamline, validate and confirm information in an automated way, thereby eliminating an FTE from validating unnecessary information. That means we can provide accurate and up-to-date information to our clients faster and at a lower cost."
ABOUT THE ABILITY | ACCESS API SERVICE
This healthcare consulting firm's experience is just one example of an ABILITY Strategic Partner success story. Other Strategic Partners in many other lines of business have also gained positive outcomes from ABILITY | ACCESS API service. This well-established, robust service enables ABILITY Strategic Partners access to critical CMS and commercial content such as Medicare and commercial payers' claims and eligibility information. The API toolkits, together with a dedicated team from ABILITY, gives our Strategic Partners the ease of mind and support they need for success.
ABILITY uses its industry and network connectivity experience to provide Strategic Partners with the tools they need to focus their development resources on native application development, while shortening their time-to-market. "ABILITY takes the burden out of managing support-intensive applications," Quinn said.
Call your ABILITY Network Strategic Partner representative to learn how the ABILITY | ACCESS API can work for you and enhance your time-to-revenue.
https://www.abilitynetwork.com/wp-content/uploads/2015/04/SP-ACCESS-Success-Story-pic.png
434
652
ABILITY
https://abilitynetwork.com/wp-content/uploads/2018/06/ABILITY-Inovalon-TM-300x61.jpg
ABILITY
2015-04-29 22:28:41
2019-10-28 10:16:39
The Benefits of Buy vs. Build: Leveraging XML to Implement a Programmatic Data Retrieval API System