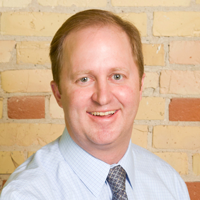 Listen to this patient's story about her "transition of care" experience:
An 85-year-old cognitively intact but frail female is admitted to the hospital for myocardial infarction and heart failure. She is later transferred to an SNF for 3 weeks of rehabilitation on account of her functional limitations, poor balance, and complex medication regimen. During a follow-up visit with her primary care physician after her discharge from the SNF, the patient and her daughter express discontent with the quality of care at the facility. . . . They also express dissatisfaction with the hospital-to-SNF transition, alleging that the hospital team rushed them into selecting an SNF. They claim that on the day of hospital discharge, no relevant information was provided to them other than a list of nine SNFs that were near her home [added emphasis]. The family had chosen this particular SNF based on its close proximity to the home of the patient's daughter.
There's clearly a disconnect here.
This case study appears as part of an important paper published in the July-August 2014 issue of Annals of Long-Term Care by researchers from Indiana University and Saint Louis University School of Medicine. They studied the process of how patients choose a skilled nursing facility (SNF) for follow-up care. The paper is titled "More Than Just Location."
The researchers conclude that many acute healthcare systems are failing to educate and assist patients and their families on appropriate post-acute options, because of both time constraints and an overly cautious adherence to the CMS regulation mandating "freedom of choice" for the patient. If "freedom of choice" is really "lack of guidance," pressured patients will simply choose the location closest to their loved ones.
Addressing "gaps in care" is a hot topic these days: that's when patients have known conditions but are not receiving the appropriate care, due to lack of information and/or coordination of care. The answer is to use analytics of data sets to present information at the point of care that helps providers make informed decisions to improve patients' health.
But as I think about the case study above, let's also consider the "gaps in transition of care" and how we can help care professionals and patient advocates in that key area.
It's clear that care transition professionals want to do a better job of working with patients and families, but – like their clinician colleagues, they also face time pressures and a lack of actionable information. ABILITY recently polled case managers in Florida, who told us their top 4 challenges (in order):
Top 4 challenges in care transition

1. Reducing re-admissions

2. Speeding up the discharge process

3. Spending more time with patients and families

4. Giving better/more informed options to patients and families
Here's my takeaway: If care professionals could start the process with better information, patients and families would receive better guidance under less time pressure – leading to more informed choices and quicker discharge transitions. It seems to me that if all that could happen, the challenge of re-admissions due to mismatches of patient and SNF would most likely be met. It's exactly this sequence of challenges of that ABILITY is focusing on with services like ABILITY | ILLUMINATE, bringing informed options to both providers and patients at the point of transition of care.
As everyone knows, the decrease in length of hospital stays has had the effect of increasing the use of SNFs for rehab and other post-acute care. This is an issue that is not going away. All of us involved in healthcare technology have an obligation to come up with solutions that will give time and information to providers, and more importantly, to the patients and families they care for.
https://www.abilitynetwork.com/wp-content/uploads/2014/06/Bud-Meadows_Blog-Headshot.png
200
200
ABILITY
https://www.abilitynetwork.com/wp-content/uploads/2018/06/ABILITY-Inovalon-TM-300x61.jpg
ABILITY
2014-09-15 21:27:07
2019-10-28 10:16:39
Addressing the gaps in transition of care