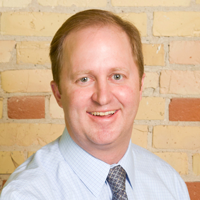 My uncle was recently in need of post-acute care after a hospital stay. During discharge planning, he was given a short list of facilities, with names and addresses. He was pressed to make a decision, because the discharge staff needed time to check where his insurance would be accepted and check on who might be available to take him. Then they would get back to him with a new list of options. It all had to happen pretty quickly.
Did my uncle really get a meaningful choice?
What do patients want most out of their healthcare? Lots of things, of course, but I think it might boil down to control. Being able to make informed choices and having real options to choose from.
This sequence with my uncle is played out continually in our healthcare system. It seems such a small thing. But for my uncle and others like him, it's huge. Whichever facility he chose would control his life, at least for a few weeks. And he wanted control.
Hospitals and other providers have been hearing about "meaningful use"…. right now it's mostly about large healthcare systems, including hospitals, who are struggling to comply with the Medicare/Medicaid Electronic Health Record (EHR) Incentive Programs, or as it's known, the "Meaningful Use" program. The CMS requirements are intended to promote the "meaningful use" of EHRs by eligible individual providers and hospitals with the goal of improving patient care. It's a huge, multi-year program laden with financial incentives and also laden with stage-by-stage benchmarks – defining meaningful use – that healthcare providers need to hit.
Brian Eastwood, senior editor for CIO.com, has been writing recently about the struggles of the EHR incentive program. One result, according to him, has been that "Most healthcare IT spending emphasizes architecture and electronic health records. This has the dual effect of adding little value and leaving little room for transformative innovation."
Even if you're not a part of the "Meaningful Use" program, this should give you pause. I am sure there are some healthcare administrators or smaller provider organizations who see the word "technology" and their eyes glaze over. But you don't need an IT department to implement technology that will improve life for you and your patients.
Organizations that can move more nimbly – putting into place web-based programs and applications – can make a difference almost overnight. I know, because that's exactly how ABILITY has built our company and helped thousands of providers and their patients. We focus on fast, lightweight solutions to small steps of the healthcare process. Success happens every day.
When will my uncle get more meaningful control? Well, Stage 2 of Meaningful Use emphasizes "patient engagement," including giving patients more information about their diagnoses and medications and encouraging them to communicate electronically with their healthcare provider team. No doubt it will improve, but it's going to take years, as Eastwood says, to change the culture of healthcare by focusing on large EHR systems.
In the meantime, innovation and improvement are moving forward on a smaller scale. I always have been described as curious, and I love to ask the question "What if…?" We see vast amounts of resources being invested toward Meaningful Use, but what if there were smaller steps to take that were more meaningful for the users of healthcare, like my uncle?
https://www.abilitynetwork.com/wp-content/uploads/2014/06/Bud-Meadows_Blog-Headshot.png
200
200
ABILITY
https://www.abilitynetwork.com/wp-content/uploads/2018/06/ABILITY-Inovalon-TM-300x61.jpg
ABILITY
2014-07-24 15:26:38
2019-10-28 10:16:39
Putting more meaning in "Meaningful Use"