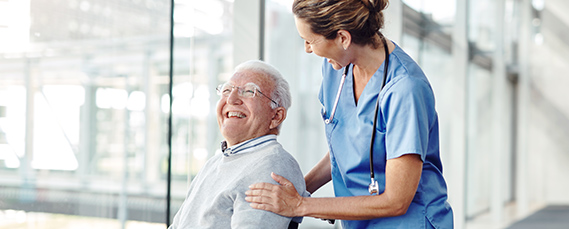 Quality data drives wise decisions.
That's never been more true than in today's healthcare environment. Think about your practice for a moment. How would you benefit from reports, enrollment status information and other key performance indicators vital to your practice?
You'd be able to make crucial decisions needed to boost revenue and maximize returns.
In today's interconnected world, any guru worth their salt will tell you that quality data is vital to monitoring performance and increasing revenue.
If you've been with us since the beginning of this blog series, you're aware of the numerous benefits of effectively implementing a Chronic Care Management (CCM) program in your practice.
You should also be aware that we have the perfect application to help you maximize and increase revenue in addition to helping you monitor the performance of your CCM program.
ABILITY NAVIGATOR™ CCM helps you meet daily challenges head-on by providing you with built-in analytics that show key metrics including:
• Reports with patient-level and aggregate analysis on patient eligibility and enrollment status
• Realized and unrealized revenue potential
• Clinical activity performance
With powerful analytics at your fingertips, you can manage your practice more effectively so your patients will experience better outcomes.
Get to know ABILITY NAVIGATOR CCM at a complimentary webinar or speak to a CCM expert today!
We hope you've enjoyed this series, 5 Things You Need to Know About Implementing a Chronic Care Management Program! If you missed any posts or would like to revisit the content, click on any of the titles below:
1. Avoid Missed CCM Care and Income Opportunities
2. Increase Awareness: Introduce Your Patients to CCM
3. How to Streamline Clinical Workflow and Reduce Staff Stress
4. Prevent Uncompensated Claims in Your Chronic Care Management (CCM) Program
https://www.abilitynetwork.com/wp-content/uploads/2020/03/19-0791_CCM_All-User-5PartBlog_BLOG_5.jpg
229
569
ABILITY
https://abilitynetwork.com/wp-content/uploads/2018/06/ABILITY-Inovalon-TM-300x61.jpg
ABILITY
2020-03-18 07:00:06
2020-03-16 12:10:55
Maximize revenue and monitor CCM program performance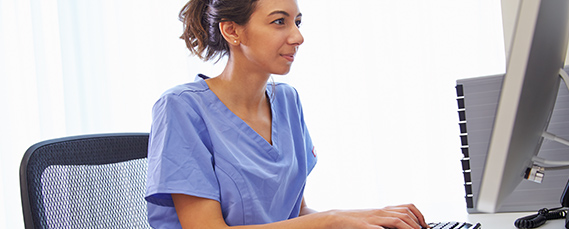 By now, you are probably aware that the Centers for Medicare & Medicaid Services (CMS) is no longer accepting SSN-based Health Insurance Claim Numbers (HICNs) for most transactions.
The HICNs have been replaced with randomly-generated Medicare Beneficiary Identifiers (MBIs), intended to improve the security of patients' personal information and help prevent fraud.
Starting January 1, claims or eligibility transactions submitted without an MBI have been rejected. And since an estimated 65 percent of claim denials are never corrected and re-submitted for reimbursement*, this could result in a preventable and sizeable hit to your revenue cycle.
The long and tedious hunt for patient MBIs
Updated Medicare cards with the new MBIs were mailed to patients long before the deadline, so one might expect the transition to be simple.
However, it's important to remember that patients are people. They are busy. They forget to bring their cards to appointments. Especially where hospitals are concerned, patient visits may be unexpected or emergent. Where does that leave you as a provider?
While patient cards may be the easiest way to get an MBI, it certainly isn't the only way. It's possible to use your Medicare Administrative Contractor's MBI look-up tool, but this process relies heavily on precise patient or policyholder data, and checking numbers one-at-a-time is tedious at best.
You can also refer to historical remittance advice if you happened to treat the patient prior to January 1 and have access to the records.
If you've had to resort to these methods, you understand how cumbersome the process can be.
An easier way to turn HICNs into MBIs
Busy healthcare providers need practical procedures to keep things running smoothly. Automated tools can take the administrative burden off of your staff and allow them to move on to the next claim faster.
Unlike other revenue cycle management providers, ABILITY goes beyond basic MBI lookup to provide full-service eligibility processing. Not only does our enhanced eligibility service have a nearly 100 percent MBI match rate; when combined with ABILITY COMPLETE, it also offers batch Medicare eligibility checks, alerts to indicate other insurance coverage and more.
Discover how to perform real-time eligibility verification and collect MBIs all at once. Request a demo today.
* "Success in Proactive Denials Management and Prevention," Glen Reiner, HFMA, Accessed Jan 20, 2020, https://www.hfma.org/topics/hfm/2018/september/61778.html Read more
https://www.abilitynetwork.com/wp-content/uploads/2020/03/20-0225_HICN-MBI_Blog.jpg
229
569
ABILITY
https://abilitynetwork.com/wp-content/uploads/2018/06/ABILITY-Inovalon-TM-300x61.jpg
ABILITY
2020-03-16 06:10:56
2020-03-16 11:56:56
HICNs to MBIs for Medicare Eligibility: How to Handle the Switch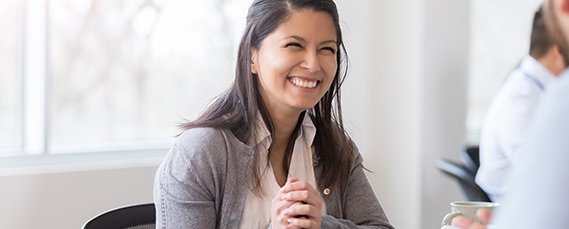 You go above and beyond every day to provide the best possible care for your patients. Unfortunately, many of the services you provide outside of face-to-face visits require extra time and resources and don't come with additional compensation.
All we can say is … ouch. But what if you could get paid for that time and care?
Medicare's CCM program was created to help you more effectively manage the complex care of patients with multiple chronic conditions, resulting in better patient outcomes and provide reimbursement for these essential non face-to-face activities.
We've heard from many of our healthcare provider partners that in most cases, the work is already being done but without compensation. Why should you go unpaid when you're providing world-class care for your patients? A Chronic Care Management (CCM) program can change that by ensuring you're compensated for the services you provide.
You've done your part, now you rely on your billing team to submit claims for the work you've done and collect payment. What checks and balances do you have in place to guarantee all CCM claims get paid? Manual processes can be time consuming and inefficient. Wouldn't it be nice to see with the click of a button which claims have been billed, paid or need your attention?
ABILITY NAVIGATOR™ CCM empowers your billers with the tools they need to ensure you're compensated for the care coordination activities you've delivered. With a comprehensive view, you'll have the capability to filter by claim status to see which patients need claims submitted, which have been billed and which have been paid. We'll also alert your staff of claims that need attention so that no claim slips through the cracks.
You and your staff are doing too much work not to get compensated.
Discover how ABILITY can help you streamline and optimize your CCM billing!
Coming soon! Don't miss our fifth and final blog in this series! We'll discuss how to monitor your CCM program performance, determine program potential and track clinical activity performance.
https://www.abilitynetwork.com/wp-content/uploads/2020/03/19-0791_CCM_All-User-5PartBlog_BLOG_4.jpg
229
569
ABILITY
https://abilitynetwork.com/wp-content/uploads/2018/06/ABILITY-Inovalon-TM-300x61.jpg
ABILITY
2020-03-11 07:00:46
2020-02-20 14:43:33
Prevent uncompensated claims in your Chronic Care Management (CCM) program