"Meaningful and sustainable change to traditional staffing models is a moral imperative that requires urgent collaborative action."
That call to action from the American Association of Critical-Care Nurses reminds us all that when it comes to staffing in healthcare, the status quo is no longer okay. We now have decades of research and first-hand experience that confirms we can have a positive impact on patient and workforce outcomes by changing the way we think about, model, design, fund and implement staffing policies and practices.
One sure tactic for doing so is adopting new technology, and specifically staffing software and applications, that can dramatically improve how we schedule staff.
For example, modern scheduling tools can enable:
Better decision making. Staffing managers have at their fingertips the data they need to make quick, accurate decisions when it comes to filling shifts. Leading solutions offer intuitive dashboards that offer full visibility and real-time insights so you can act fast.
Access from anywhere. Cloud technology and well-designed mobile apps enable managers and staff to access, manage and communicate about shifts from their mobile phones.
A more collaborative culture. Managers and staff work together to fill open shifts. As a result, manager/staff relationships improve, staff satisfaction rises, and turnover falls.
Less wasted time. Managers spend less time stressing over, completing and managing the schedule, and more time focused on making improvements that truly impact patient and workforce outcomes — and the bottom line.
All that isn't to say that we are ignoring the realities of the healthcare industry. Administrators and managers are under intense pressure to control costs, while addressing insurers, changes in payer rules, unions, legislation, labor shortages, rising labor costs and more.
Still, with staffing being such a complex issue, it's wise to look at solutions that can ease that complexity, while also helping organizations to heed the AACN's call to action and drive better outcomes through simplified scheduling and improved collaboration.
About the Author: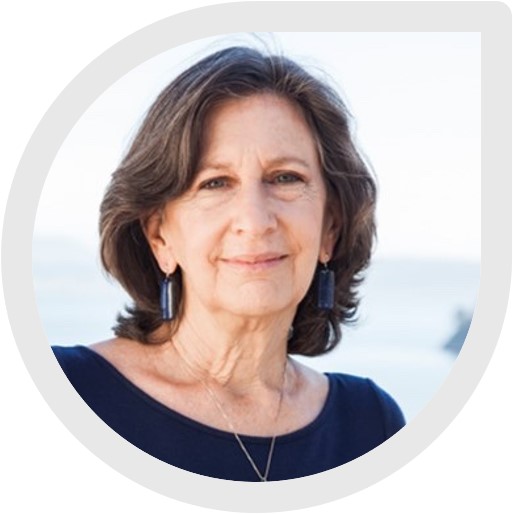 Award-winning nurse leader Kathy Douglas, RN, MPH, has been in healthcare workforce strategy for over 20 years. She has authored dozens of published articles and presented on all aspects of staffing in healthcare. Kathy is also a filmmaker and directed the internationally distributed film, NURSES: If Florence Could See Us Now.
https://abilitynetwork.com/wp-content/uploads/2018/06/ABILITY-Inovalon-TM-300x61.jpg
0
0
Kathy Douglas
https://abilitynetwork.com/wp-content/uploads/2018/06/ABILITY-Inovalon-TM-300x61.jpg
Kathy Douglas
2019-11-01 10:33:46
2019-11-01 11:23:16
Disrupting the Status Quo: Staffing Based on Evidence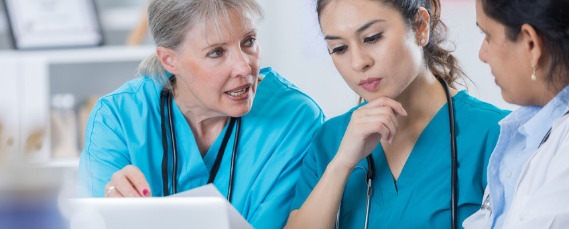 Is your healthcare organization losing money to inefficient patient billing workflows?
You're likely all too familiar with the losses that you can incur from write-offs and denials, but you may be surprised at the hidden costs that come with a few very common workflow issues. Read more
https://www.abilitynetwork.com/wp-content/uploads/2019/08/Blog-Image.png
229
569
ABILITY
https://abilitynetwork.com/wp-content/uploads/2018/06/ABILITY-Inovalon-TM-300x61.jpg
ABILITY
2019-08-27 08:20:01
2019-10-29 15:19:37
3 Patient Billing Workflow Areas that are Costing You Money!

How much are your remittances costing you? You may have hidden inefficiencies draining your time, labor and revenue. If any of the following issues sound familiar, you could benefit from a centralized approach.
Wasted time pulling from different places
How many different sources are you using to pull your remits? If your organization is like most, you probably have to access clearinghouses for some, payer websites or PaySpan for others, and some even come on paper.
Just pulling your remits takes time away from your billing staff that they could use in more productive ways.
Scanning, downloading and printing
Staff often have to scan in remits or save them to downloaded files for research and follow-up later on. These tasks are time-consuming and tedious, and they create a lot of inefficiencies in your billing processes.
Inefficient posting processes
How much time do you devote each week to posting remits? When billing staff are forced to retrieve remits from different places, posting takes more time than it needs to.
Challenges keeping up with multiple tax IDs
If your organization handles multiple National Provider Identifiers (NPIs) and tax IDs, your billing staff may have to split remits to post electronic remittance advices (ERAs) back into different electronic health record (EHR) and electronic medical record (EMR) systems. This is just one more way that disparate systems result in wasted time and increased A/R days.
Cumbersome methods for remit searches
Does your platform let you filter and search remits by different criteria — such as adjustment codes, reason or remark codes? If not, billing staff are forced to get creative and scour through potentially hundreds of remits to find what they need.
A centralized approach to remittance management
How can you take these inefficiencies and challenges out of your remittance management workflows? A centralized approach can save your organization significant time and money.
With the right technology, you could bring back all available ERAs into a single portal, eliminating multiple sources and workflows that your staff have been dealing with.
In one centralized location, you could easily download remittances for autoposting. If your organization handles multiple tax IDs, you could split the remits for posting into different systems. And, you could eliminate all scanning, saving and storing of remits. Instead, you would have a digital filing cabinet for all ERAs for printing and research.
Want to learn more about how you can simplify your revenue cycle with a central source for all your claims management needs? Read about ABILITY EASE® All-Payer here.
https://www.abilitynetwork.com/wp-content/uploads/2019/07/CHOICE-AP-Blog-Image.jpg
1414
2119
ABILITY
https://abilitynetwork.com/wp-content/uploads/2018/06/ABILITY-Inovalon-TM-300x61.jpg
ABILITY
2019-07-23 09:58:05
2019-10-28 10:16:13
5 hidden remittance problems that are holding you back — and how to fix them