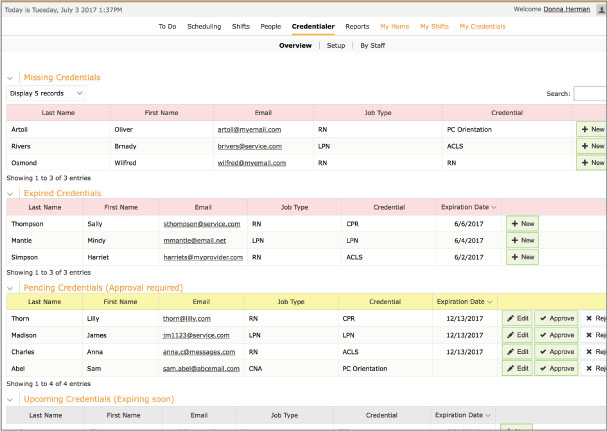 Easily Track Credentials
Organize your licenses, certifications and in-services all in one place. Access them on your mobile phone, tablet or computer.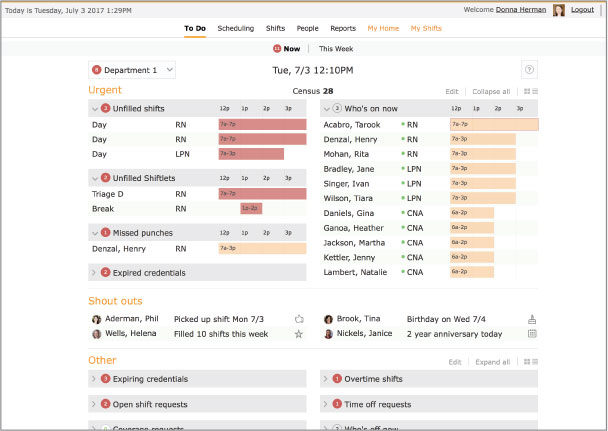 Eliminate Compliance Concerns
Provides your team with the tools they need to assure regulatory compliance and avoid compliance penalties.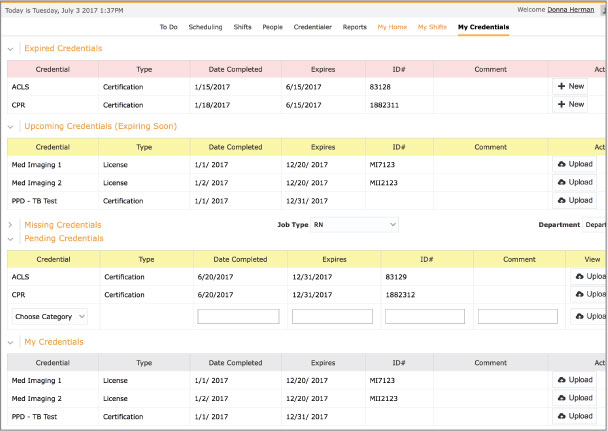 Manage and Access Documents Online
Credential documentation can be uploaded by staff or managers and all stored in one secure place with easy access, controlled by permissions, from mobile phones, tablets or computer.