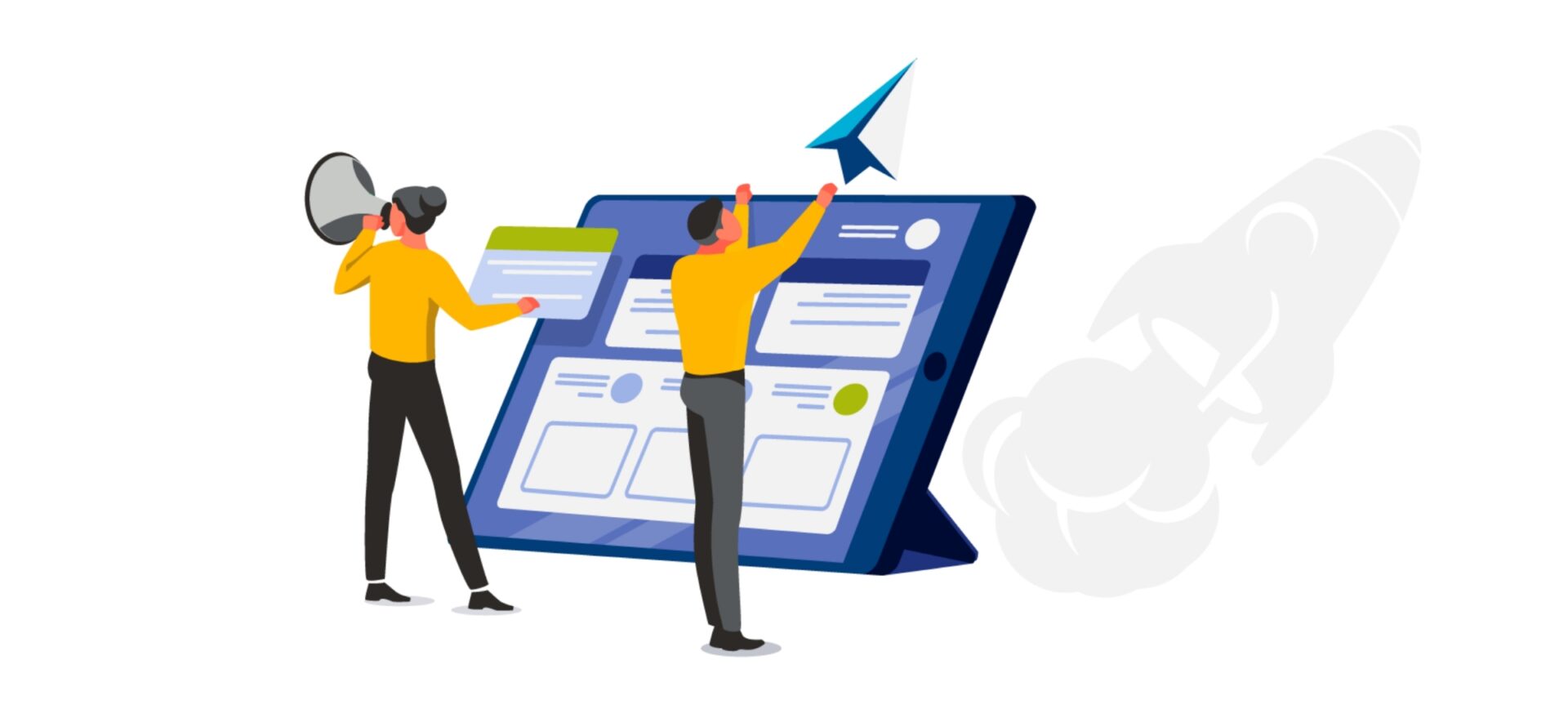 In April 2018, Inovalon acquired ABILITY Network. Today, we are excited to share that the ABILITY brand is transitioning to the Inovalon brand. This marks a new chapter in our business – the full unity of our teams allows us to better serve you.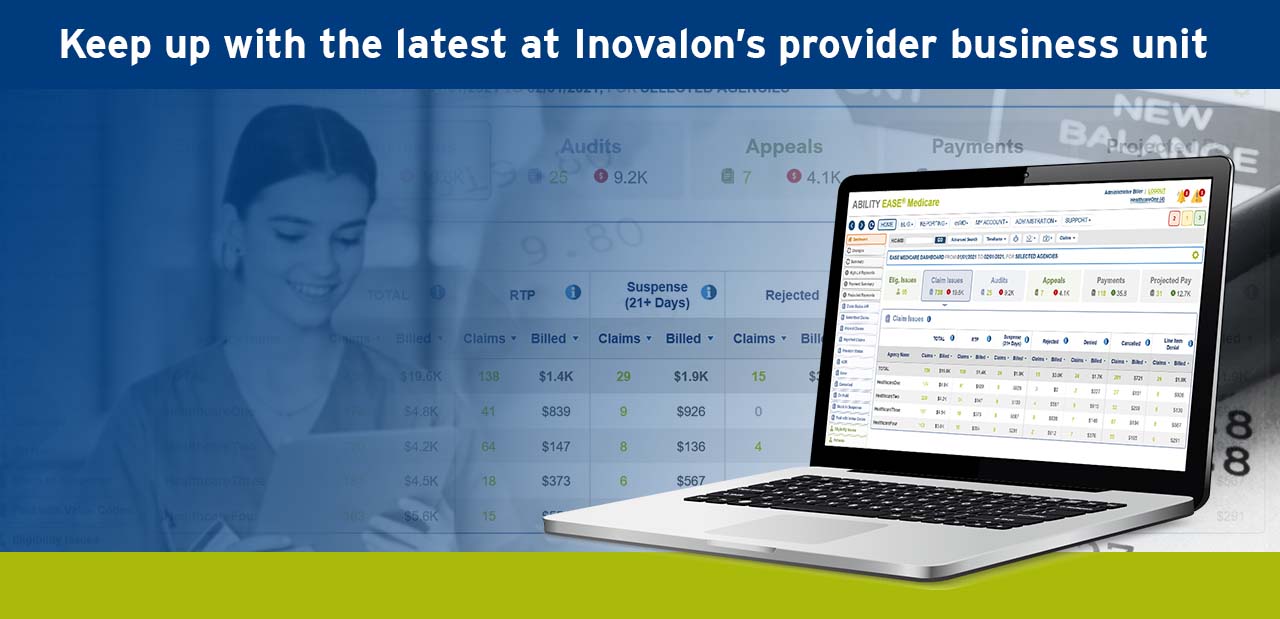 At Inovalon, Diversity, Equity, and Inclusion is not just a Human Resources initiative. It is an important part of driving business performance and a commitment to fostering a workplace where everyone is treated with respect. Our DE&I strategy is built on four pillars:
1. Build a culture of DE&I
2. Define accountabilities and measure success
3. Foster inclusive thought leadership
4. Embed DE&I into all business processes
We recognize that our long-term success requires more diversity of thought, experience, and capability. Inovalon's success as a leading innovator in the healthcare industry is enabled by our culture of diversity, equity, and inclusion.
We are pleased to announce the launch of our new parent website, Inovalon.com, featuring a fresh, clean design and an easy way to navigate the site for what you need.
The Skilled Nursing Facility PPS reveals CMS's mandate on minimum staffing. This is the first change to staffing rules since the 1987 Nursing Home Reform Act, which required 24-hour LPN coverage and eight hours of RN coverage each day.
With ABILITY SMARTFORCE®, facilities can easily update their schedules and staffing requirements, enabling long-term care teams to adhere to the new rule. For facilities that use our clinical applications, predictive analytics on staffing can help teams understand their Star Rating performance.
Learn more about our workforce management applications, here.
Maintaining MDS accuracy is crucial for a facility's revenue cycle. From driving quality of care to capturing accurate reimbursement, the hundreds of codes entered in each resident assessment have great potential for even the tiniest mistake – and training staff to code following the RAI manual is only the first step in ensuring accuracy.
Utilizing your clinical management software to identify possible mistakes or missed revenue opportunities is vital.
Recently, we released enhanced functionality within ABILITY CAREWATCH to further support staff in managing MDS accuracy. Users can now document whether a CMS edit or in-app logic flag is pertinent to a resident, and reporting on MDS accuracy is much easier under the MDS Accuracy pages. In the MDS and Performance menus, MDS nurses, DONs, compliance officers, and the entire IDT who fills out sections of the MDS have access to detailed, accurate information. Additionally, the PDPM Potential Page, found under the Reimbursement menu, enables facilities to prevent missed revenue opportunities.
ABILITY CAREWATCH analyzes resident assessments to identify if an NTA or SLP was missed, while also catching any resident needs such as potential for rehab or a missed oxygen documentation.
Facilities around the country rely on this software to help their staff identify errors, recover missed revenue opportunities, and save time, all while delivering quality resident care. Learn more about ABILITY CAREWATCH, here.
Schedule Your Clinical Management Training
Recently, our Clinical Education Supervisor, Kimberly Smith, and our Principal Clinical Trainer, Laurie Laxton, attended the annual AAPACN conference. One of the common themes of the conference was making sure your staff is well trained, especially agency staff because surveyors are checking.
Training can cover anything from infection control policies and procedures to PDPM components, to care planning and the use of processes and software your facility has in place. Our clinical management applications are all meant to reduce the manual tasks associated with patient care and clinical data management, but many nurses feel they don't have the time to learn the software provided by their facility.
That's where our Clinical Education Team comes in. Our staff of experienced RNs has prepared many training videos to help you learn how our software can help you succeed. This team also offers live training classes each month for all our products, so your nurses can learn at their own pace or simply join for a refresher. These live training webinars range in difficulty from beginner level to advanced users.
To access your free trainings, log into any of the clinical applications within the myABILITY portal, click "Help", then "Training Videos." You can also reach out to our support team for assistance registering for training, either by clicking "Ask" within the application or by dialing 888-460-4310.
Did you know? The Provider Business Unit Customer Training Team offers training for 35 products. Our team brings a combined total of 149 years of training to this program, as well as 66 years of revenue cycle management experience and 137 years of clinical expertise covering 10 healthcare specialty areas.
Their specialty expertise includes certifications in coding, quality assurance, medical auditing, resident assessment coordination, infection prevention, compliance, physician practice management, medical assisting, and executive leadership – all to support your training needs. Reach out today to be connected with a training representative.
Has an ABILITY product helped you, your team or your patients do more, accomplish more, or achieve more? We'd love to know!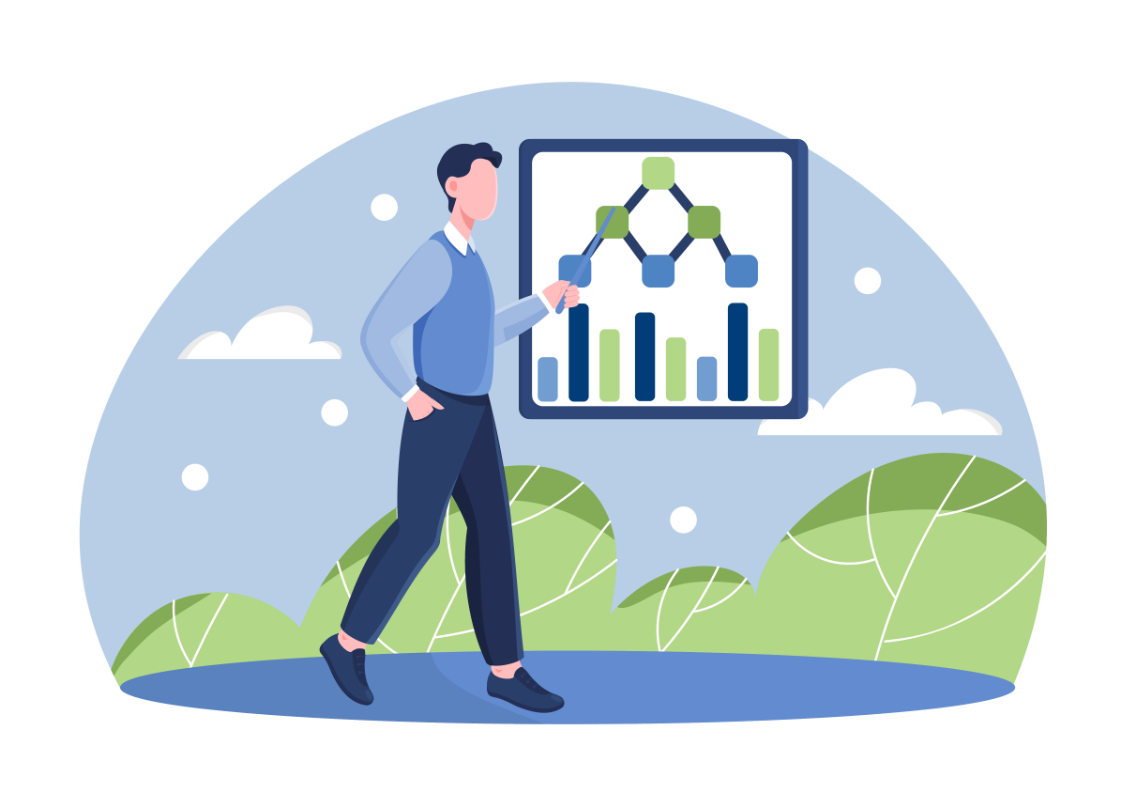 myABILITY's Training & Support Tab
Have you accessed the Training & Support tab within myABILITY? There, you can find application tips and tricks, training videos and a list of upcoming live training sessions. When you log in to myABILITY, look at the top for a green tab labeled "Training & Support".